As fuel prices continue to rise, more and more people are purchasing motorcycles as a more cost-effective means of transportation. As a result, there are more motorcycles than ever on today's roadways, and this naturally accounts for more motorcycle accidents.
In many such accidents, the injuries sustained are severe and life-threatening, and sometimes they can even prove to be fatal. If you have been seriously injured in a motorcycle accident, the law firm of Bass & Rubinowitz can help.
A motorcycle accident often leaves a victim hospitalized and feeling as if their life has been shattered. They are in a significant amount of pain. They have days, weeks, or months of physical therapy ahead of them. In some cases, their only means of transportation has been destroyed. They are unsure how much work they are going to have to miss as a result of the accident, or if in fact they will ever be able to return to their profession. In the blink of an eye, their entire life has changed. 
Bass & Rubinowitz is dedicated to obtaining fair and honest settlements for our clients. Our attorneys analyze every type of recovery applicable under New York State law. Through diligent hard work and tireless research, we work to get you the highest justified settlement demanded by those who suffer from personal injuries resulting from motorcycle accidents.
We fight hard to protect your rights and to get you the compensation you deserve and need. In our pursuit of justice, we make it a priority to get you the compensation necessary to provide for your future medical needs as well as your past medical expenses, as well as compensation for your past and future pain and suffering, mental anguish, and lost earnings.
Where applicable, our motorcycle accident lawyers will also address recovery for items such as loss of consortium, permanent impairment, disfigurement, and wrongful death. So trust Bass & Rubinowitz, the personal injury lawyers who have been serving, and winning, many cases in the New York area throughout Long Island, Queens, and Manhattan. Call us today for a free consultation.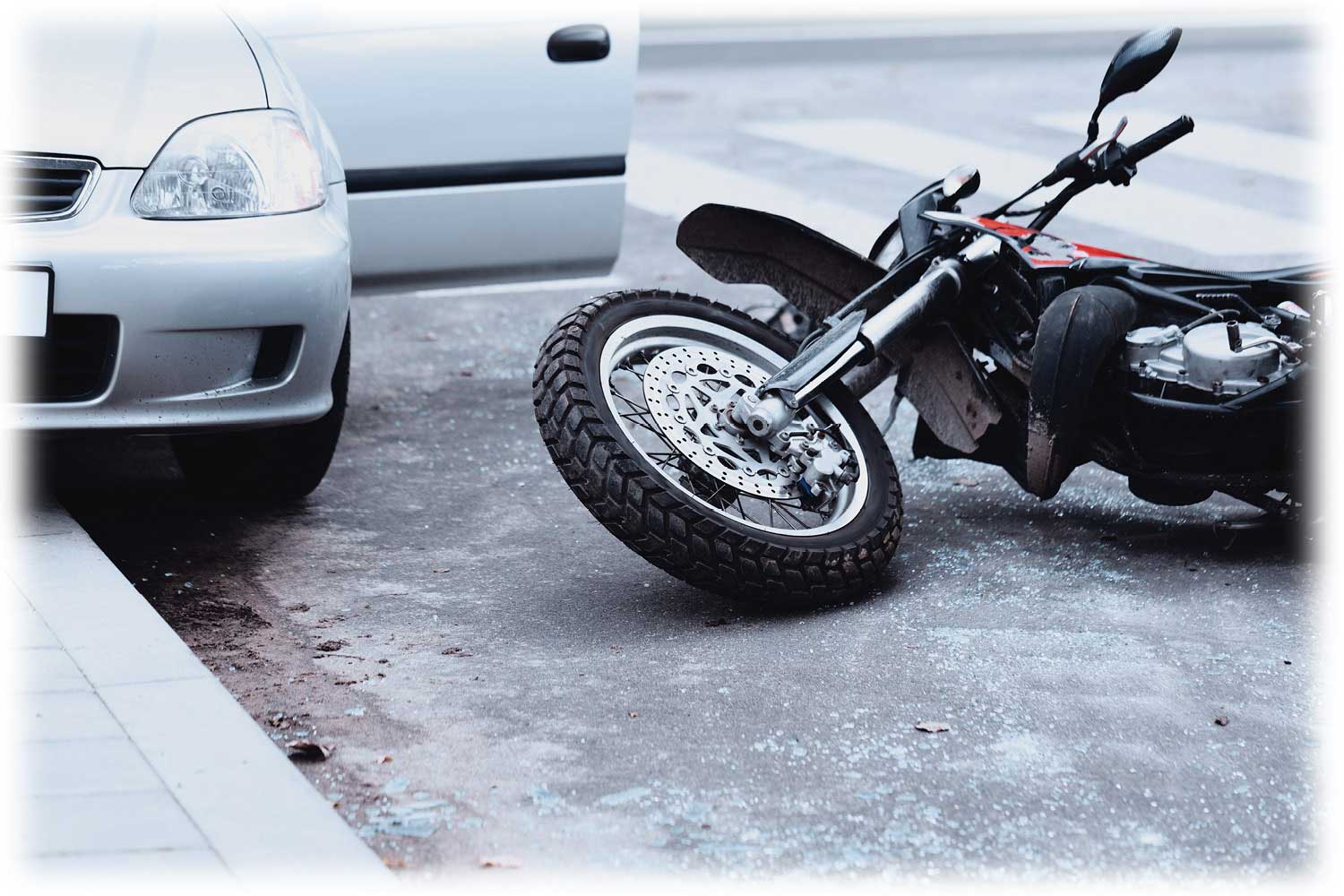 Need help regarding a motorcycle accident? Contact the attorneys at Bass & Rubinowitz today.
Injured or Hurt in any Type of Personal Injury Accident?
Contact Us Now.
The Attorneys of Bass & Rubinowitz
This website contains attorney advertising. Prior results do not guarantee a similar outcome, see disclaimer.
*Pre-settlement funding, if any, will be arranged through an independent funding company wholly unrelated to Bass & Rubinowitz.